American Mechanical Testimonials
HVAC Maintenance in Boise, Nampa, Caldwell, Meridian, Eagle, Sun Valley, Wilder, Payette, Star, Greenleaf & Ontario & Nyssa, OR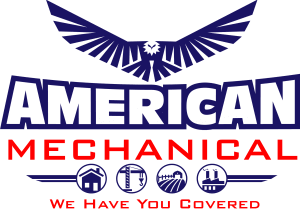 "The heat exchanger went out earlier this year in my gas furnace. The company I had been using immediately quoted me $3000+ to replace it. They also recommended I just replace the whole system since it was all getting close to 10 years old. I posted this info on Facebook asking for advice and several friends recommended American. Glen thought it might be under warranty so he had me give him the serial number, sure enough it was. He had one of his guys come out the very next day to verify that it was bad, it was. He quoted me a price to get it replaced and stuck to that price. Awesome customer service. Highly recommended Glen and his crew."
"We have had glen and richie do everything from repairing a gas line to stove hookups to a complete furnace replacement. I have seen glens precision welding,so good that he is used as an expert consultant by architects and general contractors. Richie will not leave a job until he is completely satisfied with system performance going above and beyond the norm. Totally honest and reliable folks."
"American mechanical are all ways available when I need them rain or shine:) our a/c went out in 105 degree weather...who did I call? American mechanical! New a/c, new furnace within a few days . They are an amazing group."
"They are our go to for heating and air conditioning, always come right out when called. Changed a florida water exchanger with a new York system. Very efficient."
" This HVAC company has your back. Areilla and Becca (in the office) are knowledgeable, courteous, and super organized! The guys in the field, especially, Austin and James, were professional, timely, and so friendly! The manager, Craig, wasn't going let us go another day without AC. I highly recommend American Mechanical! "
It has been my pleasure to have American Mechanical on several projects that I have overseen. The entire team at American Mechanical works to keep projects on time and on budget…I would highly recommend American Mechanical for any and all of your HVAC needs.
Joseph Lemay
Project Manager - Contractors Northwest, Inc.
---
This letter is in regards to American Mechanical Corporation who in 2006 and 2007, I had the pleasure of working with on a 105,000 square foot JCPenney retail store located in Nampa, Idaho…Glen and his on-site team surpassed all my expectations and has simply been one of the best HVAC contractors I have worked with…I have always found American Mechanical to be very honest and understanding when faced with adversity.
Joe Romero
Sr. Project Manager - Big-D Construction
---
(We have) had the pleasure of working with your firm, American Mechanical, on various commercial projects…We have appreciated the knowledgeable personnel provided, your adherence to schedules, meeting attendance, OSHA safety requirements…Datum is pleased to share this recommendation.
Keith Jones
President - Datum Construction Management, Inc.
---
I am sending you this letter with my recommendation and support for Mr. Glen Carsten of American Mechanical Corporation of whom I've had an association with for the last 15 years…Glen has demonstrated an excellent understanding of all facets of the construction trade…Glen has been directly responsible for the success of projects that included a mechanical contract of 27 million dollars for a prison…and has supervised up to 120 men on a single project.
Waylin Lewis
Lewis Corporation (sent to Public Works Contractors License Board)
---
This memo is to express my strong recommendation for Glen Carsten and his ability to produce a trouble free HVAC system on a complex residential project…Glen was professional, well organized, and a pleasure to work with. I recommend him without reservation to execute any HVAC project.
David Lister
Precise Drafting, Inc.
---
…It was refreshing to work with a subcontractor who has the technical knowledge and skilled manpower to address the complex issues involved in building restaurants…I was impressed with American Mechanical's relationships with the engineers, inspectors and jobsite supervisors in bringing together a successful project. The staff at American Mechanical is easy to communicate with and continues to be responsive into the warranty phase of the job.
Jim Kinsey
Project Manager - Talon Construction Company, Inc.
---
…I have had the pleasure to know and work with Glen for the past ten years on various high end residential projects in the Sun Valley, Idaho area. Glen has extensive experience in all phases of mechanical construction from initial installations to control systems to retrofits and improvements. More importantly Glen is extremely adept at solving problems and getting projects completed. Glen is a hard working, intelligent construction professional who would be an asset to any team. I encourage you to look favorably on Glen and American Mechanical and I recommend him without reservation.
David Hennessy
Owner – Hennessy Company
I have found Glen to be reliable, resourceful, and extremely creative throughout his projects with the Y. Glen and the staff of American Mechanical have continually accepted a variety of tasks that were vaguely defined, and provided solutions with their design and craftsmanship that not only addressed our immediate need, but often were beneficial over the long run in terms of quality and efficiency. The crew at American Mechanical seem to take great pride in their work, and are respectful of our staff and patrons…Glen has also volunteered for the Y by serving on committees seeking to solve HVAC and energy use issues, as well as spending time off the clock with the Y's Facility Director to train him on systems and maintenance. I'm grateful for Glen's service to the Y. He and American Mechanical have been true assets.
Jason Fry
CEO – Wood River Community YMCA
---
This letter is to serve as a recommendation for Jared Hillier of American Mechanical…Our company (was) contracted to perform startup services of over two hundred water-source heat pumps. Due to a concentrated construction schedule, and a deadline to get these units started up before the start of the fall semester, we were given only a five day window to perform these startup operations. This required several extended work days in a row to meet this schedule. Jared was committed to keeping his schedule flexible for the success of this startup, and worked hard to make sure no corners were cut. These units have been in operation for nearly two years, and I am happy to report that there have been no compressor failures. In addition to his great attitude, excellent work ethics, and high moral character, Jared has proven to be technically very capable as a service technician. As an HVAC equipment representative, we are often contacted by others needing help in troubleshooting…Jared sees this as a way to expand his knowledge base, and become a more valuable resource for his customers.
Kerry Gaul
Sales Engineer - Innovative Air, Inc.
---
…Over the years I have found Glen and his company to be very attentive in regular system maintenance as well as responding to calls that needed a rapid response time. I would not hesitate to use his company if and when I build another house in the area.
Peter Thomas
Ketchum residential homeowner
---
…I have worked with Jared (Hillier) for approximately 6 years…I believe Jared is the most knowledgeable, conscientious and reliable service technician serving the Wood River Valley. I give (him), without reservation, my highest level of recommendation.
Don
Home Owner
---
Glen Carsten and his American Mechanical Corp have been our predominant mechanical contractor since fall of 2009. In that time, AMC has for us installed complete mechanical systems in new homes, modified, repaired and updated mechanical systems in existing north valley homes, and modified and expanded mechanical systems in several Ketchum commercial spaces…ranging in size from small, , BTU residential furnaces to several million BTU, multiple air-handler complex commercial systems…AMC shows willingness and competence to work on all of these types of systems. In most cases we have leaned on AMC to design their installations, modifications and upgrades. Glen  and AMC have shown a clear desire to produce simple, efficient and robust systems. To date we have good experiences with systems operating as intended, and in every instance AMC has stayed engaged with the project until the clients and our needs have been met.
Tim Carter
Co-Owner – Idaho Mountain Builders, Inc.
Service & Installation on Major HVAC Brands
HVAC | Ductwork | Refrigeration | Hydronic | Snow Melt | Chilled Water Piping | Controls | Steam Piping | High Pressure Piping | Radiant Heating Systems | Solar Energy | Green Building | Humidifying Equipment | Geothermal Heating | Cooling Systems | Air Purification |Filtration Equipment | Sheet Metal Work